Crispy Fried Garlic and Chilli Oil
Matt Sinclair
Makes 1 Small Jar
1/2 cup Extra Virgin Olive oil
1 bulb garlic, peeled, finely sliced
2 Tbsp chilli flakes
Place cold oil, sliced garlic and chilli flakes into a frypan over a low heat. Gently let it tick over, stirring occasionally until garlic becomes aromatic and rich golden brown.
Remove from heat, allow to cool slightly before transferring to a sterilised jar.
This can be used on anything from pasta, to pizza, to savoury breakfast, stir-fried veg, noodles etc.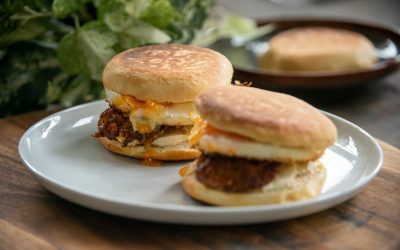 Ingredients: 300ml milk, plus extra 7g sachet of dried yeast 25g white caster sugar 50g shortening or lard 425g plain flour, plus extra 20g polenta, optional Unsalted butter Method: Gently warm the milk in a pan until lukewarm or body temperature, 37ºC. Add the yeast...