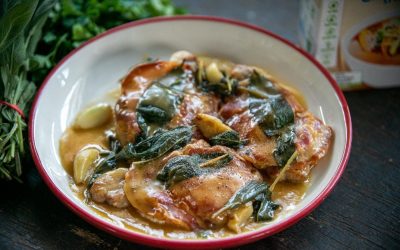 This recipe is brought to you with the help of our friends at Massel Ingredients: 2 pork loins 4 thin slices round pancetta 1/2 bunch sage 40ml olive oil 4 cloves garlic, smashed whole 1tbsp plain flour 1/2 cup white wine 5 cups Massel chicken-style stock Method: Heat...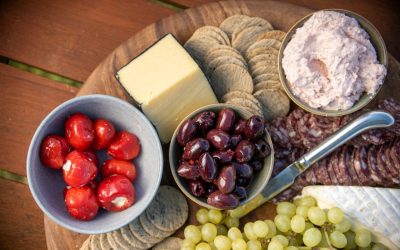 Ingredients: Hard Cheese Soft Cheese Blue Cheese 1 baguette  A bunch of Green Grapes Honeycomb Salami (sliced) Smoked Salmon Dip Artisan Crackers Beetroot dip Poppy Seed Skordalia Dip Dukkah Stuffed Bell Peppers Marinated Olives (pitted) Method: There are no rules or...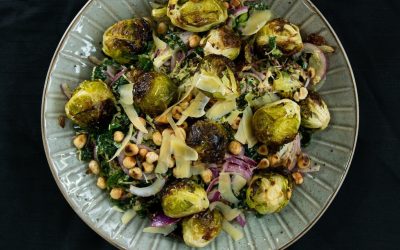 Ingredients: 700g sprouts (500g trimmed whole, 200g thinly sliced) 3 garlic cloves, crushed  100g kale, thinly shredded  1 red onion, thinly sliced  150ml olive oil 3 lemons, juiced  2 anchovies in oil, chopped  2 tbsp wholegrain mustard  80g hazelnuts, toasted and...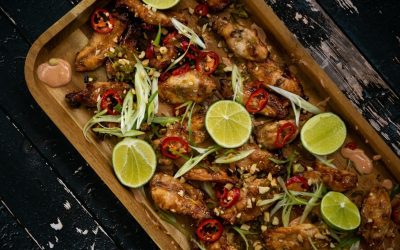 Ingredients: 1k Chicken Ribs  1 jar of pickled jalapeños  300ml Yoghurt  150ml Sriracha  150g Caster Sugar  50ml Rice Vinegar  1 Tsp Tomato paste  4 Limes (1 juiced)  4 Tbsp Peanuts, crushed for garnish Spring Onions (sliced) Chilli (sliced) Method: Heat up your hot...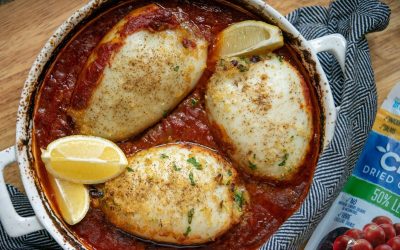 This recipe is brought to you with the help of our friends at Ocean Spray Ingredients: 100ml olive oil 1 onion, finely chopped 2 cloves garlic, finely sliced 100g sourdough breadcrumbs 100g Panko 4 tbsp salted capers, rinsed 4 anchovies 1 bunch continental parsley,...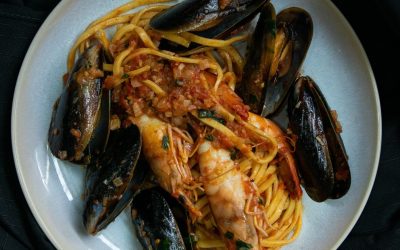 Ingredients: 120g fresh Linguine 100g mussels  2 king prawns 100g diced shallots 2 garlic cloves, finely chopped  ½ glass of white wine  2 tomatoes, grated 40g butter, unsalted  Method: Sauté the prawns in a touch of olive oil and remove from the pan.  Add your...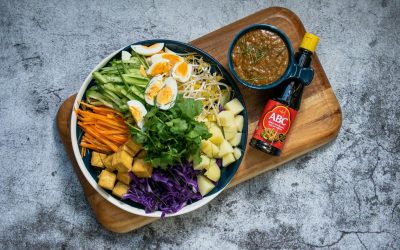 This recipe is brought to you with the help of our friends at Asian Inspirations Ingredients: 2 eggs, hard-boiled, shelled and sliced into quarters 400g potatoes, washed 2 carrots, julienned 150g purple cabbage, shredded 150g bean sprouts 2 tbsp vegetable oil 300g...