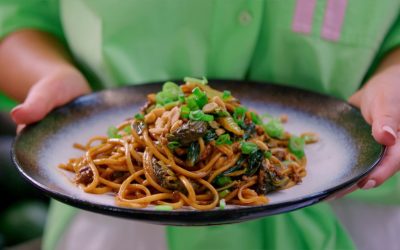 Ingredients: Roasted Sichuan Chilli Oil 1 cup vegetable oil 1 stick cinnamon 3 star anise, whole 2 bay leaves 2 tbsp Sichuan peppercorns 2 tbsp chilli flakes 1 tbsp chilli powder salt Spicy Sesame Sauce  1/2 cup Roasted Sichuan Chilli Oil 1/4 cup light soy sauce 1/4...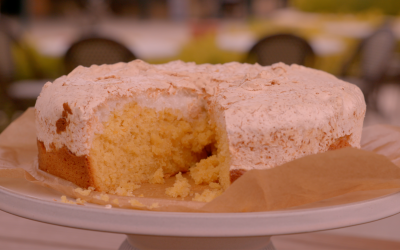 Ingredients:BASE 3 Egg Yolks 1/2 cup Caster Sugar 125g soft butter 2 cups Self-Raising flour 1 cup orange juice Vanilla   TOPPING 3 egg whites 1/2 cup caster sugar 1 cup desiccated coconut Method: Beat butter and sugar until creamy. Add yolks and vanilla. Fold in the...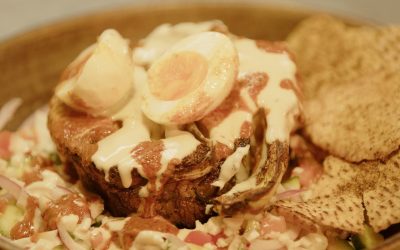 Ingredients: 1 Cauliflower Shwarma Spice Mix 4 Eggs Lemon Tahini 1 Red Onion 1 Tomato 1 Cucumber Pitas Amba Sauce Oil Method: Cut your cauliflower head in half and remove the bottom. Place on an oven tray with baking paper. Then mix equal parts oil & spice...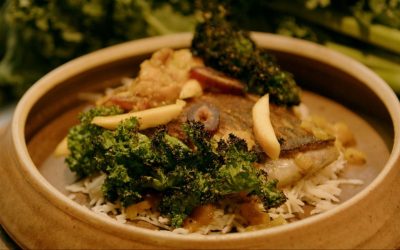 Ingredients: 1 Onions 1 Mango 1 Bunch Kale 4 Barramundi Fillets South Indian Spice Mix Dates Oil Basmati Rice Method: Dice your onions and add them to a pan on medium heat with some oil. Chop up your mango & dates and then add them to the pan with a pinch of your...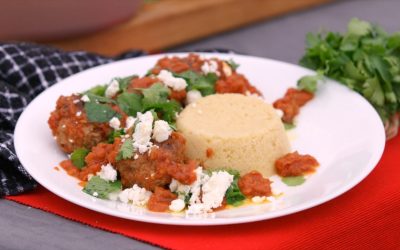 Ingredients: 500gm Lamb Mince 1 Brown Onion 1 bunch Coriander 1 bunch Mint 1 tsp Coriander Seed Powder  1 tsp Cumin Powder Couscous 1 400gm Tin of chopped tomatoes Feta Salt  Pepper Method: Dice a onion and then mix it into your lamb mince, add your seasoning (cumin,...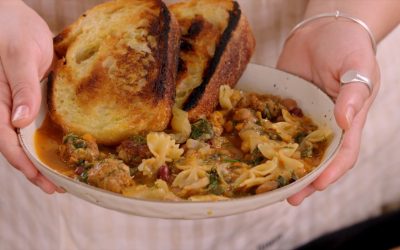 Ingredients: 4 Spicy Italian Sausages Packet of Farfalle Pasta 1 Leek 1 Carrot 1 Onion 2 Garlic 2 cups Shredded Cabbage 1 Chopped Silver Beet 1 400gm Tinned Beans 1 tsp Cumin powder 1 tsp Coriander  powder 1tsp Paprika powder 2 tbsp Tomato Paste Stock of your choice...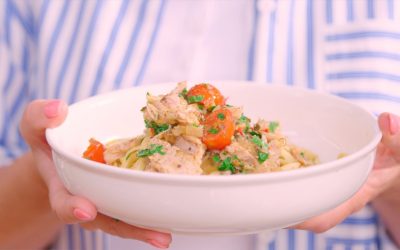 Ingredients: Spaghetti Tinned Tuna Olive Oil Salt & Pepper Anchovies  Capers Cherry Tomatoes Garlic Parsely Chilli (optional) Method: Cook your pasta according to the packet. Chop your garlic & Anchovies and add them to a pan on medium heat with some oil....