Apple and Mixed Berry Cobbler
Mike Reid
Recipe brought to you with the help of our friends at Big 4
300g Blueberries frozen

300g Apples

1 small orange, juice only

2 tbsp soft brown sugar

For the cobbler topping

175g (white or wholemeal)

100g unsalted butter, softened

25g/1oz porridge oats

50g soft brown sugar

½ tsp ground cinnamon or mixed spice

4 tbsp yoghurt
Preheat the oven to 200C/400F/Gas 6.

 

Chop the fruit into chunks. Don't worry about the size being perfect, it is good to have a

variety of chunks!

 

Place the fruit into an ovenproof dish and pour over the orange juice and the brown sugar.

 

Place the flour into a mixing bowl and chop the butter into small lumps. They can then rub in

the butter roughly using their fingertips. This doesn't have to be perfect, a few lumps are

fine.

 

Stir in the oats, sugar and spices to the cobbler mix and stir it through with a spoon or your

hands.

 

Add the yoghurt one spoonful at a time. You may need to mix with your hands to form a

rough dough.

 

Form the cobbler mix into small balls, about the size of a ping pong ball and arrange them

over the top of the fruit.

 

Adult's job: Place in the oven for 30-40 minutes or until the cobbler is golden-brown on top

with the fruit bubbling up around the edges. Leave to cool before serving as the fruit filling

will be very hot. Serve warm with ice cream, yoghurt or custard.
Our friends at Wine Selectors suggest pairing this dish with a Moscato.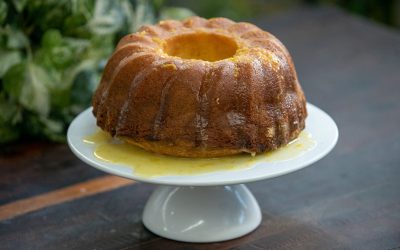 Ingredients: 300 g dairy-free margarine 300 g gluten-free plain flour , plus extra for dusting 300 g golden caster sugar 4 large free-range eggs 3 lemons 2 oranges 2 teaspoons gluten-free baking powder ½ teaspoon xanthan gum 100 g icing sugar Method: Preheat the oven...