Balinese Coconut and Snake Bean Salad
Khanh Ong
150g snake beans cut 5mm pieces
1 medium carrot julienned
100g bean sprouts
1 tbsp coconut oil
4 shallots sliced
2 cloves of garlic sliced
2 long red chilli sliced
6 kaffir lime leaves finely chopped
1 tbsp fish sauce
1 packed cup of fresh grated coconut
a pinch of salt
juice of half a lime
Blanch the snake beans, carrots and bean sprouts for 1-2 minutes in boil water and drain well. set aside.
in a large pan add coconut oil, shallots, garlic, 1 of the chilli and kaffir lime leaves to cook and activate for 3-4 minutes.
deglaze with fish sauce, turn off the heat and add in grated coconut.
toss together with vegs, the rest of the chili and salt.
finish with a squeeze of lime.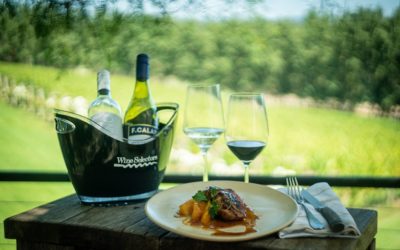 Ingredients: 4 duck breast 1 tablspoon brown sugar ½ tablespoon salt ¼ bunch thyme 1 tsp five spice butter garlic Sauce 1/3 cup sugar 1/3 cup fresh orange juice (from 1 to 2 oranges) segments of one orange 2 tablespoons white-wine vinegar 1/8 teaspoon salt 2 to 4...