Barbecue Sauce
Ben O'Donoghue
230g dark brown sugar
250ml sherry vinegar or red-wine vinegar
1 onion
1 teaspoon ground cumin
1/2 teaspoon ground cinnamon
1 star anise
1 chipotle chilli
2 teaspoons smoked paprika
60ml tomato sauce
200g tinned chopped tomatoes
1 tablespoon salt
Combine all the ingredients in a heavy-based saucepan.
Bring to the boil, then reduce to a low simmer and cook for 30–40 minutes, until the sauce coats the back of a wooden spoon.
Allow the sauce to cool briefly, then use a stick blender to purée until completely smooth. If the sauce is still a little too thin, you can continue to simmer and reduce it.
Remove from the heat and allow the sauce to cool to room temperature. Store in an airtight container in the refrigerator for up to 3 months.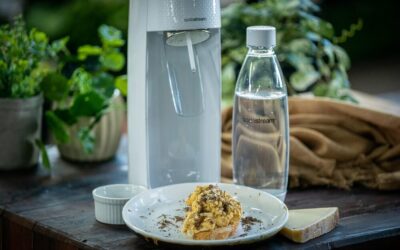 Ingredients: Serves 4 12 eggs, best quality you can afford 150ml sparkling water 2 tablespoons freshly grated parmesan Sea salt and freshly cracked pepper 20g butter 4 thick slices of sourdough, toasted/charred Method: Mix together the eggs, sparkling water, parmesan...