Boston Baked Beans
Ben O'Donoghue
500g of Borlotti Beans
​250gm pancetta cut into cubes
1 brown onion diced
150gm molasses
1½ tbsp. cracked black pepper
1 ½ tbsp. Hot English mustard
500gm tomato ketchup
75 ml Worcestershire sauce
100gm soft brown sugar
1 whole tomato
1 bay leaf
Place the beans in a large pot and cover with about 4lt of cold water
Put the whole tomato, bay leaf and olive oil into the pot and cover with a lid. Bring to the boil and simmer until the beans are plump and soft. If the water level gets low so the beans are uncovered add more boiling water so they are well covered
While the beans cook preheat your oven 160 degrees
In a separate pot or bowl combine the diced onion, pancetta, Mustard, pepper, ketchup, molasses, Worcestershire sauce and sugar
Once the beans are soft and fully cooked, drain off any excess liquid. (Keep the excess liquid) so that the beans are only just covered. Stir in the sauce, onion and pancetta mixture and combine well.
Transfer to an ovenproof dish or leave in the pot and cover with a tight lid or foil
Place in the preheated oven and cook for two hours. Remove from the oven and if needed add a little of the reserved water bake into the beans if they are to dry
Season to taste.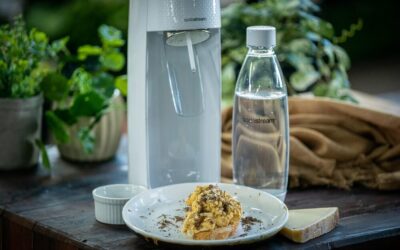 Ingredients: Serves 4 12 eggs, best quality you can afford 150ml sparkling water 2 tablespoons freshly grated parmesan Sea salt and freshly cracked pepper 20g butter 4 thick slices of sourdough, toasted/charred Method: Mix together the eggs, sparkling water, parmesan...