200g good quality spaghetti
2 tsp freshly ground black pepper
150g pecorino romano finely grated
80g parmesan finely grated
To Serve:
Cook spaghetti according to packet instructions in salted water until al dente and drain reserving liquid
In a deep pan toast the pepper on medium heat for 30-45 seconds
Ladle a small amount of liquid into the black pepper and add pasta.
Combine the cheeses and add to the pasta, add 1-2 ladles of cooking liquid
Stir to combine until the sauce becomes thick, add more black pepper as desired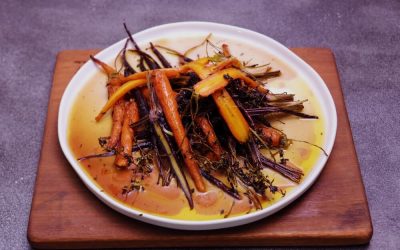 Join Elena Duggan as she creates her Honey Herbed Carrots recipe. Tune in to The Market kitchen each weekday on Channel 10.