Cherry Clafoutis with Port Reduction
Ben O'Donoghue
Serves 4
​​500g cherries
​​4 eggs
​​100g flour
​​100g granulated sugar
​​300ml milk
​​1 vanilla bean
​​30g butter
​​1 pinch of salt
Wash, wipe, de-stalk and stone the cherries. Butter a spring form pan then pour in the prepared cherries. In a mixing bowl, add the eggs, then little by little the flour and the sugar. Mix everything together then add the milk and the vanilla bean, as well as a pinch of salt to bring out the flavors.
Pour the mixture over the cherries then preheat the oven to 180°C. When hot, place the clafoutis in the oven and leave to cook for 30 minutes.
Reduction of port and crème fraiche to serve
A cherry clafoutis is even tastier if it's served after being left to cool slightly. And for the gourmets among you, it will only be more delicious served with a scoop of pistachio ice cream!
Our friends at Wine Selectors suggest pairing this dish with a Rutherglen Estates Tempranillo 2017 or Morris V.P. 750ml Vintage Fortified 2007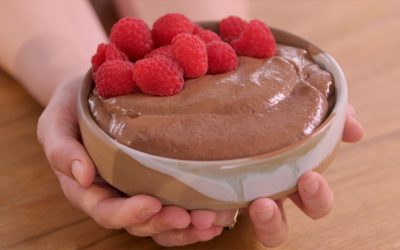 Ingredients: Plant-based milk Chia seeds Cacao powder Maple syrup Vanilla extract or paste Method: Combine all of the ingredients in a high-speed blender and blend until smooth. If you prefer to eat the seeds whole, you can skip the blender and combine the ingredients...