Chocolate Chilli Custard
Simone Austin
Serves 4
6 scoops Ensure chocolate powder
1/2 teaspoon chilli powder
1/3 cup raw sugar
2 tablespoons cocoa powder
3 tablespoons corn flour
2 eggs
2 cups full cream milk
Place milk into a saucepan and heat until hot but not boiling and turn off.
Whisk together sugar, corn flour, cocoa powder, eggs and Chocolate Ensure powder.
Pour the chocolate mixture gradually into the hot milk and whisk well to combine.
Heat gently for 1-2 minutes without boiling. Serve hot or cold.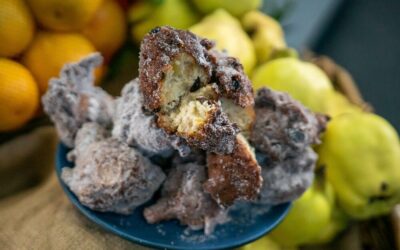 Ingredients: 150g raisins 100ml grappa 400g plain flour 10g yeast 115g sugar 2 eggs 150ml milk 30g toasted pine nuts Zest 1 orange Zest 1 lemon 50g chopped candied fruit Canola oil, for frying Method: Soak the raisins in grappa and let them plump up for 5  minutes,...