Crispy Fried Chicken Ribs
Khanh Ong
1kg chicken ribs skin on
25g chicken powder
1 tsp ground black pepper
150g corn starch
1-2L of Vegetable oil for frying
Place all the ingredients in a ziploc bag and mix well and leave to marinate in fridge for 1 hour
remove and bring to room temperature.
fry in batches for 8-12 minutes until golden and crispy.
Notes
Nothing – this is heaven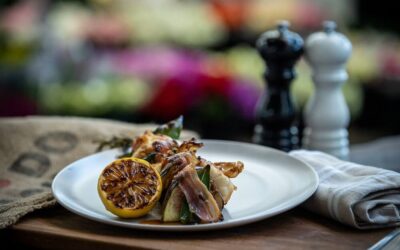 Ingredients: Serves 4 8 Moreton Bay bugs 200g thinly sliced dried pancetta 8 bay leaves 4 ripe figs, halved 2 tablespoons olive oil Juice of 1 lemon Method: Prepare your barbecue for direct grilling over a high heat. Prepare the bugs by removing the meat from the...