Deconstructred Baba Ganoush
Naheda Hassan
Black tahini 100g
Parsley 1/2 bunch chopped finely for garnish
1 medium sized eggplant
1 pomegranate seeded. (as much as desired)
Chilli Paprika (for garnish
Cut medium sized eggplant in half lengthwise. Brush with olive oil. Heat a medium, non stick frying pan over high heat. Place eggplant face down in pan and cover with lid for approximately 4-5min or until soft to touch.
Once eggplant has caramelised and softened to touch, serve on a plate.
Score eggplant and drizzle tahini to blend flavours
Finely chop the parsley and sprinkle parsley and pomegranate on eggplant.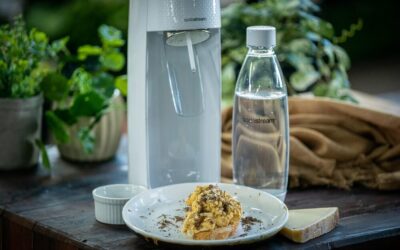 Ingredients: Serves 4 12 eggs, best quality you can afford 150ml sparkling water 2 tablespoons freshly grated parmesan Sea salt and freshly cracked pepper 20g butter 4 thick slices of sourdough, toasted/charred Method: Mix together the eggs, sparkling water, parmesan...