End of Week Ginger & Carrot Soup
Khanh Ong
1 tsp EVOO
1 medium onion finely chopped
2 cloves of crushed garlic
one thumb sized piece of ginger grated
2 tsp ground cumin
1 tsp garlic powder
1 bay leaf
200g sweet potato peeled and grated
2 large carrots (350g) peeled and grated
500ml Massel chicken stock
a pinch of salt
TO SERVE:
60g Jalna Biodynamic yoghurt
Chopped chives
White pepper
In a medium pot on medium heat, add EVOO and onions. cook for 4-5 minutes until onions are softened
Add garlic, ginger, cumin, garlic powder and bay leaf for 1 minute until aromatic.
Add sweet potato, carrots, chicken stock and salt. Reduce heat to low and cook for 8-12 minutes until soft.
Set aside to cool and then remove bay leaves and blend veg.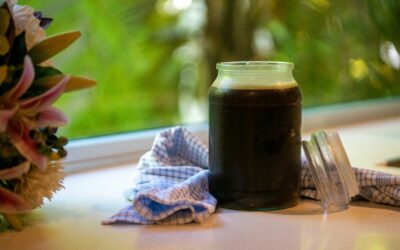 Ingredients: 2 cup caster sugar 2 cups soy sauce 1 cup shao-hsing wine 3L water 2 inch piece ginger 8 cloves garlic 6 spring onions, 5cm batons 8 star anise 8 coriander seeds 4 cinnamon quills 4 cloves 2 pork trotters Method: Place an even layer of sugar in a large...