1 x Laucke Pizza Focaccia Mix
150g cherry tomatoes
50g black olives
Salt & pepper
2 x cloves of garlic, sliced
1 tbsp pesto
1 tbsp extra virgin olive oil
Follow the Laucke mix instructions on the box. While letting the mix proof mix together all other ingredients in a bowl, squishing the tomatoes in the process to let all the juices marinate.
When the focaccia mix has finished proofing, lay all ingredients on top and bake in the oven to packet instructions.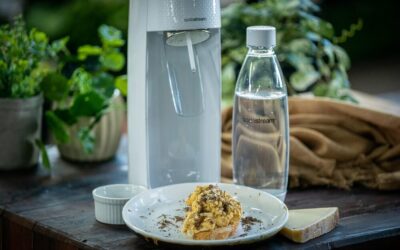 Ingredients: Serves 4 12 eggs, best quality you can afford 150ml sparkling water 2 tablespoons freshly grated parmesan Sea salt and freshly cracked pepper 20g butter 4 thick slices of sourdough, toasted/charred Method: Mix together the eggs, sparkling water, parmesan...