Fruit, Beets and Radish Salad
Elena Duggan
1 med beetroot, peeled and finely shaved
2 med Target beetroots, peeled and finely shaved
4 med radishes, finely shaved
5 medium figs, quartered
1 pomegranate, seeds only
50g Pink and purple microherbs (radish/ purple basil/ red kale/ red garnet/ sorrel)
Homemade Labne
Dressing
100g EVOO, Australian
75g Red wine or raspberry vinegar
White pepper, to taste
Murray River salt, to taste
Stevia optional
Optional Presentation
Hazelnuts toasted and roughly chopped
In a medium bowl, combine vinegar, pepper and salt and toss beetroot through gently, set aside to soften, pickle and gently marinate for up to 30 minutes.
Drain the beetroot but reserve liquid. Whisk olive oil through remaining liquid to create dressing. Adjust acidity with stevia if desired.
On a large flat platter, arrange beetroot, radishes, and figs, and then scatter pomegranate seeds, microherbs and dollops of goat's cheese or Labne.
Drizzle over desired quantity of dressing.
Notes
Fresh raspberries and blackberries are a nice alternative or addition to the figs.
Coconut yoghurt can be substituted for goats cheese for a dairy free/ vegan alternative.
Instead using Labne, you could also use 125g Goats chevre or Danish feta
Gluten free
Grain free
Nut free
Vegetarian
Vegan option
Paleo option
Low fructose/ sugar free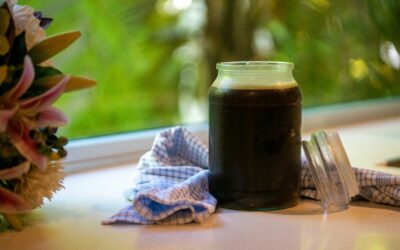 Ingredients: 2 cup caster sugar 2 cups soy sauce 1 cup shao-hsing wine 3L water 2 inch piece ginger 8 cloves garlic 6 spring onions, 5cm batons 8 star anise 8 coriander seeds 4 cinnamon quills 4 cloves 2 pork trotters Method: Place an even layer of sugar in a large...