Lemon Curd
Ben O'Donoghue
330ml Lemons juice and zest 1 lemon
8 egg yolks
8 whole eggs
450g unsalted butter cubed
320g caster sugar
Combine the butter, sugar, lemon juice and zest in a pot.
Whisk the eggs and egg yolks together.
Place the pot on to the stove over a medium heat and whisk until it starts to melt. Then whisk in the egg mixture and continue to whisk continuously until the mixture is over 74 degrees. Then continue to whisk until the mixture is thick enough to draw a figure of eight and hold its form.
Remove from the heat and whisk until the curd has cooled.
This can be done over and ice bath to speed the process.
Store in sterilised jars or airtight containers in the fridge.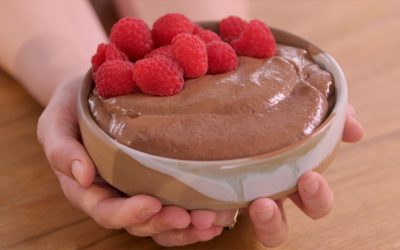 Ingredients: Plant-based milk Chia seeds Cacao powder Maple syrup Vanilla extract or paste Method: Combine all of the ingredients in a high-speed blender and blend until smooth. If you prefer to eat the seeds whole, you can skip the blender and combine the ingredients...