Lemon Posset
Ben O'Donoghue
875ml pure cream
finely zested lemon
120ml lemon juice
170gm sugar
Place the cream and the sugar into a pot and heat until 75 degrees centigrade then remove from the heat and cool to 65 degrees centigrade.
Then add the zest and juice of the lemons 2 if you like subtle citrus or three if you like it more on the tart side. Mix well and then allow to cool and slightly thicken. Pour into small mouse rings covered at one end with cling film to form a base so the cream stays within the mould. (Cups will do if you don't have moulds or glasses).
Place the moulds you're using on a tray before you pour your cream in. Fill with an even amount of filling then place into the fridge to set. It takes a minimum of two hours but longer helps.
Then when it comes to plating, just remove the cling film from the base and the cream should just slide out. If it proves difficult, then run a small knife around the edge of the mould to release the cream. If not using rings, just put the poached cherries on top with a little of the cherry syrup.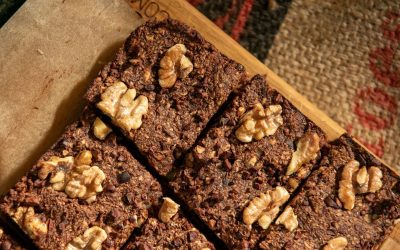 This recipe is brought to you with the help of our friends at JC's Quality Foods Ingredients: 1 ½ cups raw cashews 1 ½ desiccated coconut 3 medium ripe bananas, peeled and chopped 10 fresh dates, pitted 2 tsp vanilla extract ⅓ cup raw cacao powder ½ tsp bicarbonate of...