Serves 1
2x scoops Ensure vanilla powder
¼ cup plain flour
1 tsp sugar
¼ tsp baking powder
1 tbsp melted butter
1 tbsp peanut butter
½ tsp vanilla extract
3 tbsp milk
Place Ensure, flour, sugar and baking powder in a mug and gently mix.
Create a well in the mug and slowly add the remaining ingredients. Combine well.
Cook on high for 70-90 seconds in microwave (depending on the power of microwave).
Allow to cool for one minute before serving.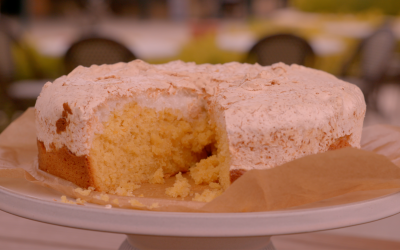 Ingredients:BASE 3 Egg Yolks 1/2 cup Caster Sugar 125g soft butter 2 cups Self-Raising flour 1 cup orange juice Vanilla   TOPPING 3 egg whites 1/2 cup caster sugar 1 cup desiccated coconut Method: Beat butter and sugar until creamy. Add yolks and vanilla. Fold in the...