Serves 1
2x scoops Ensure vanilla powder
¼ cup plain flour
1 tsp sugar
¼ tsp baking powder
1 tbsp melted butter
1 tbsp peanut butter
½ tsp vanilla extract
3 tbsp milk
Place Ensure, flour, sugar and baking powder in a mug and gently mix.
Create a well in the mug and slowly add the remaining ingredients. Combine well.
Cook on high for 70-90 seconds in microwave (depending on the power of microwave).
Allow to cool for one minute before serving.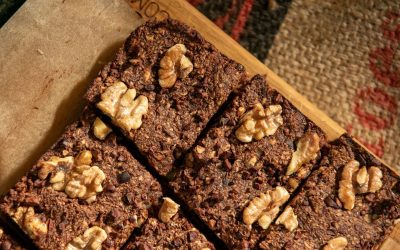 This recipe is brought to you with the help of our friends at JC's Quality Foods Ingredients: 1 ½ cups raw cashews 1 ½ desiccated coconut 3 medium ripe bananas, peeled and chopped 10 fresh dates, pitted 2 tsp vanilla extract ⅓ cup raw cacao powder ½ tsp bicarbonate of...