My One-Pan Chilaquiles
Elena Duggan
100g Corn Chips (could be substituted with home cooked sweet potato chips)
4 Eggs
1 can Black Beans, rinsed and drained
Simple Salsa:
1 brown onion, finely diced
1 red capsicum, finely diced
1 bunch coriander, stalks only, finely diced
700g passata + 100g water
½ tsp cayenne pepper
½ tsp pink salt
To serve:
150g pulled pork
1 avocado, sliced
1 bunch Coriander, leaves only
150g Sour Cream
For the salsa, soften onion, capsicum and coriander stalks in olive oil, over a medium heat in a heavy-based ovenproof fry pan.
Stir in the cayenne pepper. Deglaze pan with passata, add just enough water to clean out the jar. Adjust seasoning to taste. Allow reducing for up to five minutes.
Place corn chips into salsa and let soak for as long as desired – longer for a soggy chip and polenta-like base.
Scatter beans, pork, and cheese evenly over the surface creating wells for the eggs. Crack eggs into wells.
Cook for 10-12 minutes or until eggs are just set.
Serve immediately, with avocado and coriander and more cheese or sour cream as desired.
Notes
Before adding the eggs into the pan, you can also serve the Chilaquiles as is, with two fried eggs on the side.
You could also cook the Chilaquiles and eggs in the oven using a ovenproof frypan.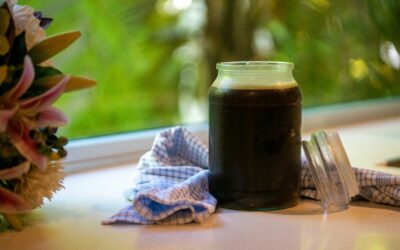 Ingredients: 2 cup caster sugar 2 cups soy sauce 1 cup shao-hsing wine 3L water 2 inch piece ginger 8 cloves garlic 6 spring onions, 5cm batons 8 star anise 8 coriander seeds 4 cinnamon quills 4 cloves 2 pork trotters Method: Place an even layer of sugar in a large...