Salmon Fish Cakes
Ben O'Donoghue
500gm Dutch cream potatoes peeled boiled and mashed
2 tins of Safcol Salmon in spring water drained
2 tbsp chopped dill
2x chopped spring onions
½ cup kewpie mayo
1tbsp sriracha chilli sauce
3 cups panko breadcrumbs
4 eggs beaten
2 cup flour seasoned with salt and pepper
1 cup of veg oil
50gm butter
Combine the drained salmon with the potatoes, spring onions and dill using a tablespoon scoop your fish cake portions and shape them place your flour, bread crumbs and egg in three separate large bowls or dishes
Place your fish cakes a few at a time into the flour and dredge well. Then place into your beaten egg mix and dredge well to coat being gentle enough that they don't break. Then into the bread crumbs and repeat with the remaining fish cakes
Heat your veg oil in a large frypan and add the butter when it foams carefully add your fish cakes and cook on one side until golden brown.
Then turn and cook the other side to the same golden crunchy texture.
Once cooked remove and drain on absorbent kitchen paper. Repeat until cooked
For the sauce combine the mayo with sriracha and then devour!!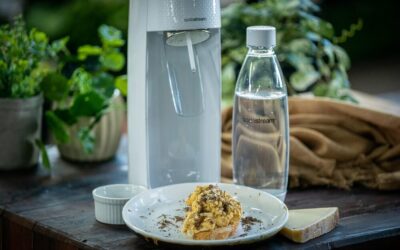 Ingredients: Serves 4 12 eggs, best quality you can afford 150ml sparkling water 2 tablespoons freshly grated parmesan Sea salt and freshly cracked pepper 20g butter 4 thick slices of sourdough, toasted/charred Method: Mix together the eggs, sparkling water, parmesan...