Sausage & Egg Breakfast Wrap
Khanh Ong
Scrambled Eggs:
4 eggs
1⁄4 cup of cream
a pinch of salt
a pinch of black pepper
1 tbsp of butter
Sausage:
300g pork mince
1 tsp dried sage
1/2 tsp dried thyme
1/2 tsp garlic powder
1⁄2 tsp onion powder
1⁄2 tsp white pepper
pinch of sugar
pinch of salt
4 slices of cheese cut in half
1 tbsp EVOO
To Serve:
Sprinkle of chives
4 x white wraps
Scrambled Eggs:
Mix all the ingredients except the butter
Place butter into a hot pan. pour the eggs in and cook folding with a spatula for 2-3 minutes until desired texture and set aside
Sausage:
Combine all the ingredients and mix well except EVOO
Shape into 4 logs then squish it slightly so it's a little flat.
Cook on each side 2-3 minutes in a hot pan with EVOO. Once you flip the the sausage top with cheese and set aside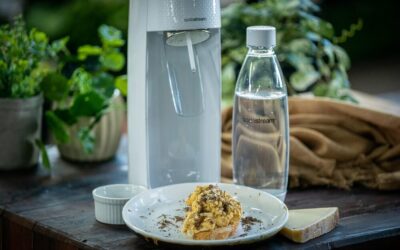 Ingredients: Serves 4 12 eggs, best quality you can afford 150ml sparkling water 2 tablespoons freshly grated parmesan Sea salt and freshly cracked pepper 20g butter 4 thick slices of sourdough, toasted/charred Method: Mix together the eggs, sparkling water, parmesan...