Spinach and Fetta Muffins
Joel Ferren
1 cup Ensure Vanilla powder
2 cups self-raising flour, sifted
1 egg
1 cup milk
1⁄4 cup vegetable oil
250g frozen spinach, thawed and drained
150 feta cheese, crumbled
1⁄2 cup semi-dried tomatoes, roughly chopped
2 tbsp grated parmesan cheese
2 tbsp parsley, finely chopped
Salt and pepper to season
Preheat oven to 160° C.
Grease 12 muffin cups.
Combine flour, Ensure powder, spinach, parmesan cheese, feta, parsley and semidried tomatoes in a large bowl.
Whisk egg, milk, and vegetable oil in another bowl until smooth; pour into dry mixture and stir until batter is just blended. Fill prepared muffin cups.
Bake in oven for 18-20 minutes.
Remove from tray and allow to cool on wire rack.
For more details on Ensure, go to ensure.com.au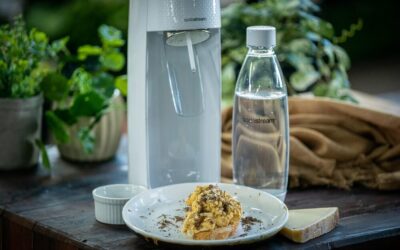 Ingredients: Serves 4 12 eggs, best quality you can afford 150ml sparkling water 2 tablespoons freshly grated parmesan Sea salt and freshly cracked pepper 20g butter 4 thick slices of sourdough, toasted/charred Method: Mix together the eggs, sparkling water, parmesan...