Sri Lankan Tuna Pan Rolls
Karen Chan
Serves: 8 pieces
8 sheets spring roll wrappers (available in the frozen section of supermarkets or Asian grocer)
3 eggs, beaten
1 cup breadcrumbs
Oil for shallow frying
Filling
185g Safcol Tuna in Springwater, drained
2 hard-boiled eggs – cut to cubes
1 medium potato, boiled, peeled and cubed
1 small green chili, diced
1 small onion, diced
1 tsp minced garlic
1 tsp minced ginger
2 tbs of your favourite curry powder, mixed with 4 tbs water to form a paste
1tbs oil
Handful of chopped fresh coriander
Salt to taste
In a hot pan, add oil and then the onions, garlic and ginger and fry until golden brown.
Add curry powder paste and fry for another minute, before adding tuna, eggs, potatoes, green chilies and coriander. Stir to coat well. Season with salt. Set aside to cool completely and divide to 8 portions.
Lay out a spring roll wrapper, so that 1 corner is facing you, and the opposite corner faces away from you.
Spoon a portion of the filling onto the centre of the wrapper. Shape the filling into a thin, horizontal 10 cm log.
Lift the bottom corner of the wrapper over to meet the opposite corner. Bring both side corners to the centre. Roll the bottom (where the filling sits) towards the top. Brush the top corner with beaten egg and then roll to seal. Set aside and proceed with the remaining filling and wrappers.
Heat a skillet with 2 cm deep oil on low to medium heat.
Dip each roll in beaten egg and then coat with breadcrumbs. Repeat with a second coat of egg and another coat of breadcrumbs. Gently place into the hot oil and fry on all sides until golden brown.
Serve as a snack or a light lunch.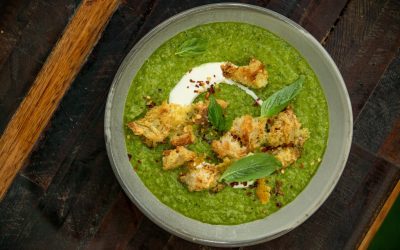 Ingredients: 2 heads broccoli 1 large leek, halved lengthwise, rinsed 2 tbsp extra virgin olive oil 1 head garlic, unpeeled 4 cups (1L) chicken or vegetable stock 120g baby spinach leaves 125g sour cream, plus extra to serve Chilli flakes & herbs, such as basil,...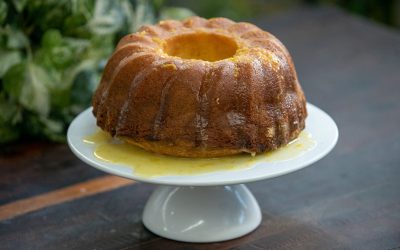 Ingredients: 300 g dairy-free margarine 300 g gluten-free plain flour , plus extra for dusting 300 g golden caster sugar 4 large free-range eggs 3 lemons 2 oranges 2 teaspoons gluten-free baking powder ½ teaspoon xanthan gum 100 g icing sugar Method: Preheat the oven...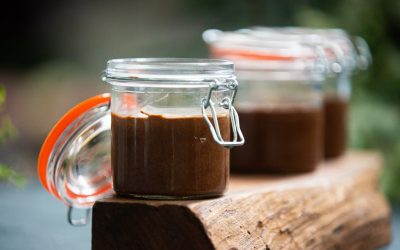 Ingredients: 150g dark chocolate 64%, roughly chopped 100ml olive oil 4 large free-range eggs, at room temperature, separated ¼ tsp Sea salt 50g caster sugar Method: Melt the chocolate either in the microwave or in a large heatproof bowl suspended over a pan of...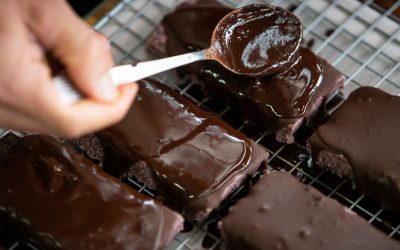 Ingredients:Makes 6–8 400 g fresh pitted or frozen and thawed cherries 180 g (2 cups) desiccated coconut250 ml (1 cup) maple syrup 3 tablespoons melted coconut oil, warm 2 teaspoons vanilla bean paste or powder 220 g (1 cup) cacao butter125 g (1 cup) cacao powder...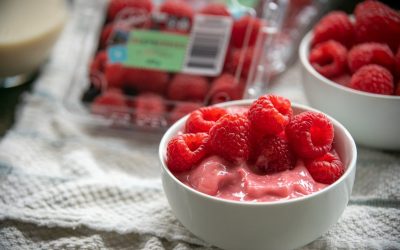 This recipe is brought to you with the help of our friends at Perfection Fresh Ingredients: 2 punnets Perfection Fresh raspberries 2 bananas, frozen ½ cup milk (or dairy-free alternative) 2tbs maple syrup 1tsp vanilla extract 1 punnet Perfection Fresh raspberries, to...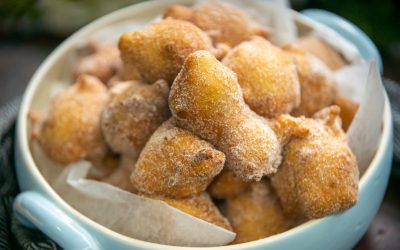 Ingredients: 2 eggs 2cups of water Rind of approx 1 lemon 3 tsp vanilla essence 3 cups self raising flour 1/3 cup of caster sugar 240g fresh ricotta cubed small Vegetable oil for frying Caster Sugar & cinnamon for coating Method: Whisk eggs until fluffy. Add 2...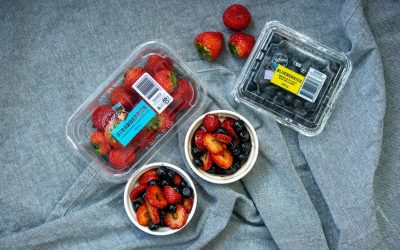 Recipe brought to you with the help of our friends at Perfection Fresh Ingredients: Perfection Fresh Blueberries Perfection Fresh Strawberries Mascarpone  Balsamic Vinegar 2 Tsp Cinnamon  2 tsp Vanilla essence Nutmeg  3 Tsp Icing Sugar Method: Cut the tops off the...