3 eggs, separated
6 tbsp caster sugar
500 g mascarpone cream
500ml espresso coffee
80ml marsala
500g savoiardi biscotti ( 1 large packet )
Dark chocolate, to grate
Cocoa powder, to dust
Beat the egg yolks and half the sugar in a bowl for 5 minutes until thick and fluffy, and tripled in size. Add the mascarpone and beat until it is fully incorporated.
In a separate bowl, beat the egg whites until stiff peaks form, add the remaining sugar and keep whisking until the sugar has dissolved. Fold the egg whites into the mascarpone mixture.
In another bowl, mix the coffee and rum/marsala. Dip the biscuits in the coffee and rum mixture. Arrange a layer of biscuits in the base of a 1.5 litre capacity bowl or serving dish, then spoon over some of the mascarpone filling, grate some dark chocolate on top, and repeat the layers until your bowl of choice is filled to the top.
Finish with the mascarpone mixture. Grate more chocolate over the top and chill in the fridge to set, preferably overnight.
Our friends at Wine Selectors suggest pairing this dish with a Liqueur Topaque.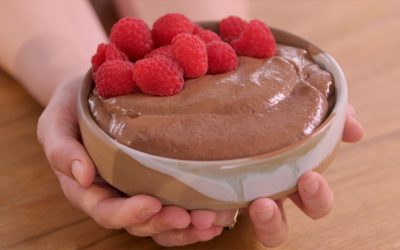 Ingredients: Plant-based milk Chia seeds Cacao powder Maple syrup Vanilla extract or paste Method: Combine all of the ingredients in a high-speed blender and blend until smooth. If you prefer to eat the seeds whole, you can skip the blender and combine the ingredients...