Wild Mushroom Pappardelle
Khanh Ong
250g pappardelle
1 tbsp EVOO
250g of mixed wild mushrooms (oyster, shiitake, mini king browns, enoki chanterelle)
4 sprigs of thyme
1 small shallot finely chopped
1 tbsp unsalted butter
a pinch of salt
a pinch of black pepper
To Serve:
Cook pappardelle as per packet instructions in salted water until al dente and drain reserving liquid
In a deep pan add EVoo and wild mushrooms and cook for 3-5 minutes
Add thyme, shallot and cook for a further 2-3 minutes
Add the butter and toss the pappardelle though the mushrooms.
Loosen with a ladle of liquid.
Season with salt and pepper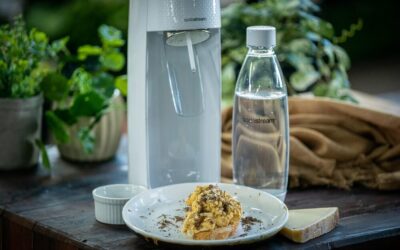 Ingredients: Serves 4 12 eggs, best quality you can afford 150ml sparkling water 2 tablespoons freshly grated parmesan Sea salt and freshly cracked pepper 20g butter 4 thick slices of sourdough, toasted/charred Method: Mix together the eggs, sparkling water, parmesan...