Wild Mushroom Pappardelle
Khanh Ong
250g pappardelle
1 tbsp EVOO
250g of mixed wild mushrooms (oyster, shiitake, mini king browns, enoki chanterelle)
4 sprigs of thyme
1 small shallot finely chopped
1 tbsp unsalted butter
a pinch of salt
a pinch of black pepper
To Serve:
Cook pappardelle as per packet instructions in salted water until al dente and drain reserving liquid
In a deep pan add EVoo and wild mushrooms and cook for 3-5 minutes
Add thyme, shallot and cook for a further 2-3 minutes
Add the butter and toss the pappardelle though the mushrooms.
Loosen with a ladle of liquid.
Season with salt and pepper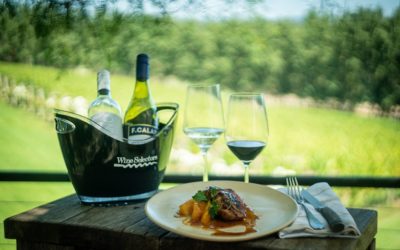 Ingredients: 4 duck breast 1 tablspoon brown sugar ½ tablespoon salt ¼ bunch thyme 1 tsp five spice butter garlic Sauce 1/3 cup sugar 1/3 cup fresh orange juice (from 1 to 2 oranges) segments of one orange 2 tablespoons white-wine vinegar 1/8 teaspoon salt 2 to 4...