1/2 cup Ensure vanilla powder
1 kg Greek-style yoghurt
1 cup blackberries
1 tsp vanilla extract
1/4 cup slivered almonds
1/4 cup honey
Line a shallow baking tin with baking paper (extend paper above edges).
Combine yoghurt, vanilla extract and Ensure in a large mixing bowl. Whisk well until lump-free.
Stir in honey until well combined.
Gently fold through blackberries and almonds.
Transfer the mixture to the lined baking tin and freeze for 5-6 hours or until frozen.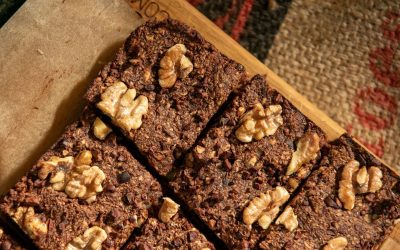 This recipe is brought to you with the help of our friends at JC's Quality Foods Ingredients: 1 ½ cups raw cashews 1 ½ desiccated coconut 3 medium ripe bananas, peeled and chopped 10 fresh dates, pitted 2 tsp vanilla extract ⅓ cup raw cacao powder ½ tsp bicarbonate of...