Serves 1
1 cup milk
2x scoops Ensure chocolate powder
1 dollop of Greek yoghurt
1 tsp maple syrup
1 tbsp peanut butter
1 tsp unsweetened cocoa powder
2x dates
Add all the ingredients to a blender and blitz until smooth.
Serve in a tall glass.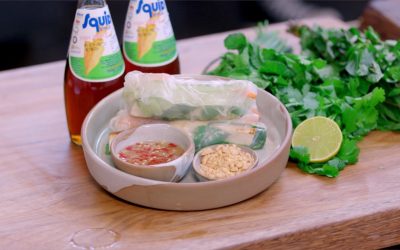 This recipe is brought to you by our friends at Asian InspirationsIngredients:Serves: 8 Prep Time: 10 mins Cook Time: 15 mins Main Ingredients: 1 packet rice paper 150g rice vermicelli noodles 1 bunch coriander 1 bunch Thai basil 1 bunch mint 1 bunch garlic chives 1⁄4...