Serves 1
1 cup milk
2x scoops Ensure chocolate powder
1 dollop of Greek yoghurt
1 tsp maple syrup
1 tbsp peanut butter
1 tsp unsweetened cocoa powder
2x dates
Add all the ingredients to a blender and blitz until smooth.
Serve in a tall glass.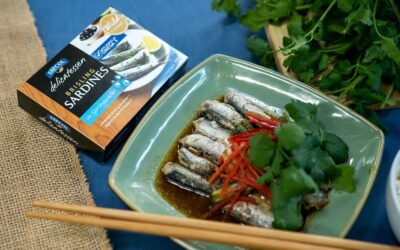 Ingredients: 110g Safcol Sardines in Springwater, drained 2 tbsp oil 1 clove garlic, sliced 2 slices ginger, julienned 2 spring onions, cut to 2cm lengths 1 tbsp brandy (you may substitute this with Chinese cooking wine) 2 tsp black bean sauce (available in the Asian...