Yuzu and Miso Tart
Mike Reid
Filling:
200ml Yuzu Juice
250g Caster Sugar
400ml Double Cream
5 Free Range eggs
25g Shiro Miso White Premium
Sweet Pastry Case:
200g Unsalted Butter
Zest of a lemon
150g Icing Sugar
450g Flour, Plain
5 Whole Eggs
Filling:
Bring the cream and sugar to the boil
Whisk eggs, yuzu juice and miso together then add to cream. Whisk over bain-marie until ribbon stage (85*) .
Strain mixture into a cold flan ring & place in the fridge for 2-3 hours.
Sweet Pastry Case:
Mix flour and icing sugar in kitchen aid with paddle attachment. Slowly add the butter whilst mixing. Once it resembles breadcrumbs, add the eggs and mix until it just comes together. Don't over mix!
Remove from kitchen aid and bring together.  Rest for 30 mins before rolling.
Roll thinly, line tart case and blind bake at 180 degrees Celsius
Our friends at Wine Selectors suggest pairing this dish with a Botrytis Riesling.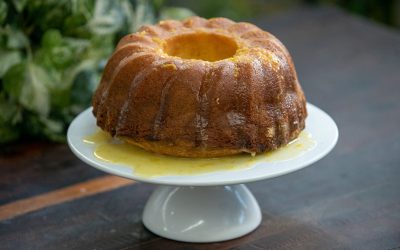 Ingredients: 300 g dairy-free margarine 300 g gluten-free plain flour , plus extra for dusting 300 g golden caster sugar 4 large free-range eggs 3 lemons 2 oranges 2 teaspoons gluten-free baking powder ½ teaspoon xanthan gum 100 g icing sugar Method: Preheat the oven...