Beef, Broccoli and Beans
Elena Duggan
25g Yeo's Sesame oil
25g Peanut oil
500g Beef mince, free-range grass-fed
500g Green beans, topped and tailed if necessary
500g/ 1 lge bunch Chinese broccoli, sliced in half or approximately the same length as beans
1tbsp Pantai sriracha sauce/ sambal
5 cloves Garlic, crushed
1tbsp honey
25g Tamari
Optional
Green shallots, sliced to serve
Red chilies, sliced to serve
Fried shallots to serve
Sesame seeds
Beef mince can be replaced with pork; I'd recommend adding 1tbsp ginger, crushed, at the same time as the garlic.
Vegetarian mince or finely diced firm tofu could substitute beef if desired.
Heat oil in a wok to a high heat and breath of wok is visible.
Stir-fry beef mince until almost cooked through before adding chili and garlic. Stir-fry for another 2-3 minutes or until chili and garlic is heated through. Keep moving everything to ensure no burning or uneven cooking.
Add broccoli stems and stir-fry for 1-2 minutes before adding beans and leaves and str-frying for up to 4 minutes or just wilting but still vibrant in colour. Add honey and stir through.
Serve with optional toppings.
Gluten free
Grain free
Low Fructose / Minimal sugar
Keto Friendly
Vegetarian optional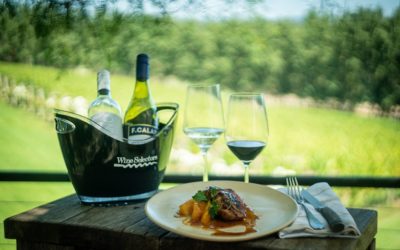 Ingredients: 4 duck breast 1 tablspoon brown sugar ½ tablespoon salt ¼ bunch thyme 1 tsp five spice butter garlic Sauce 1/3 cup sugar 1/3 cup fresh orange juice (from 1 to 2 oranges) segments of one orange 2 tablespoons white-wine vinegar 1/8 teaspoon salt 2 to 4...