Chargrilled Capsicum Dip
Simone
2 scoops Ensure Vanilla Powder
1 cup chargrilled capsicum
1/3 cup dry roasted cashew nuts
1 tablespoons fresh oregano leaves
1 tablespoon fresh basil leaves
½ cup finely grated parmesan cheese
2 tablespoons onion infused extra virgin olive oil
Squeeze of lemon juice
Mix in a food processor all of the ingredients, pushing down mixture from the sides occasionally.
Blend until it forms a lumpy paste.
Serve into a bowl and serve with cut up fresh vegetables and crackers.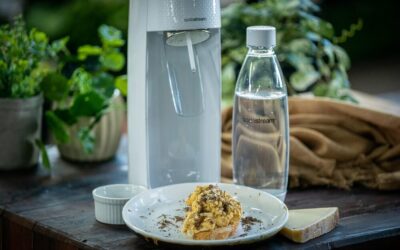 Ingredients: Serves 4 12 eggs, best quality you can afford 150ml sparkling water 2 tablespoons freshly grated parmesan Sea salt and freshly cracked pepper 20g butter 4 thick slices of sourdough, toasted/charred Method: Mix together the eggs, sparkling water, parmesan...