Fried Squid with Rocket and Balsamic
Tobie Puttock
Serves 4
Approx 150g cleaned squid sliced into 5mm rings
Seasoned plain flour
Frying oil
4x handfuls of rocket
Balsamic Dressing
1 egg yolk
¼ teaspoon of English mustard
About 150ml olive oil
Balsamic vinegar
Sea salt and cracked pepper
Pop the egg yolk into a mixing bowl, add the mustard and start to whisk. Slowly add the olive oil a little at a time, make sure the olive oil has been absorbed before you add more.
Once all the olive oil has been added you should have a thick mayonnaise sort of consistency.
Splash in balsamic to taste. I normally put about a tablespoon.
The dressing should be a pouring crème consistency but if it's too thick, slowly whisk in a little warm water until the consistency is right.
Season to taste and serve with leaves or even fish. It should keep up to 24hours covered in the fridge.
Heat the oil to 165-175C.
Dust the squid in the flour in a sieve and shake out any excess flour, carefully submerge the squid into the oil and fry until golden and crispy. Remove and strain well. Pop the golden squid into a bowl and toss with a pinch of salt.
Carefully toss the rocket with the dressing and arrange on a plate.
Place the crispy squid on top of the rocket and serve.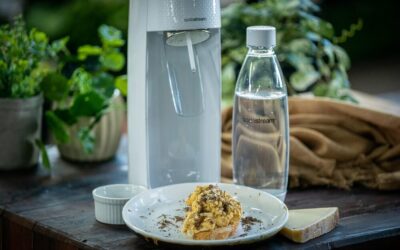 Ingredients: Serves 4 12 eggs, best quality you can afford 150ml sparkling water 2 tablespoons freshly grated parmesan Sea salt and freshly cracked pepper 20g butter 4 thick slices of sourdough, toasted/charred Method: Mix together the eggs, sparkling water, parmesan...