Gin and Tarragon Lemonade
Tobie Puttock
Two servings Gin
SodaStream Lemonade Syrup
Approx 500ml Sodastream
Carbonated Water
2 tarragon sprigs
1/2 lemon, finely sliced
Ice
Fill the serving glasses with ice.
Add lemonade syrup and top up with carbonated water
Add the tarragon and lemon slices for garnish and serve.
For chef quality results, we recommend using Anolon cookware!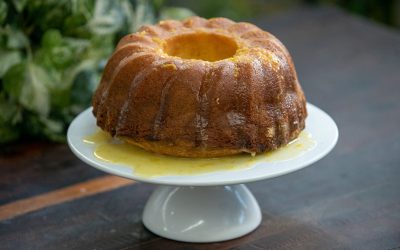 Ingredients: 300 g dairy-free margarine 300 g gluten-free plain flour , plus extra for dusting 300 g golden caster sugar 4 large free-range eggs 3 lemons 2 oranges 2 teaspoons gluten-free baking powder ½ teaspoon xanthan gum 100 g icing sugar Method: Preheat the oven...