Gin and Tarragon Lemonade
Tobie Puttock
Two servings Gin
SodaStream Lemonade Syrup
Approx 500ml Sodastream
Carbonated Water
2 tarragon sprigs
1/2 lemon, finely sliced
Ice
Fill the serving glasses with ice.
Add lemonade syrup and top up with carbonated water
Add the tarragon and lemon slices for garnish and serve.
For chef quality results, we recommend using Anolon cookware!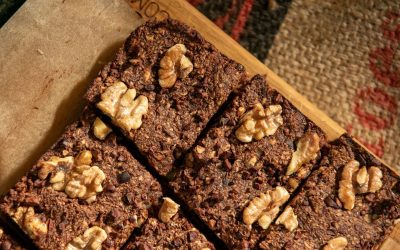 This recipe is brought to you with the help of our friends at JC's Quality Foods Ingredients: 1 ½ cups raw cashews 1 ½ desiccated coconut 3 medium ripe bananas, peeled and chopped 10 fresh dates, pitted 2 tsp vanilla extract ⅓ cup raw cacao powder ½ tsp bicarbonate of...