Pumpkin Scones
Joel Feren
Makes 12
½ cup Glucerna powder
2½ cups self-raising flour
1.5 cups mashed pumpkin
1 egg
60g butter, softened
½ cup milk
½ tsp. nutmeg
Salt and pepper to taste
Preheat oven to 180°C and line baking tray with baking paper.
Add butter to a large mixing bowl and beat with an electric mixer.
Mix in pumpkin and egg and beat to combine.
Add milk, flour, Glucerna powder, nutmeg and seasoning and gently stir to combine.
Place dough onto a floured bench top and knead.
Using a cookie cutter, cut dough into small circles and place onto baking tray.
Bake in oven for 15 minutes or until golden.
Serve with cream cheese.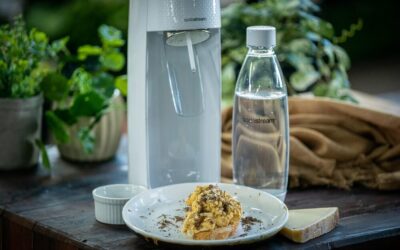 Ingredients: Serves 4 12 eggs, best quality you can afford 150ml sparkling water 2 tablespoons freshly grated parmesan Sea salt and freshly cracked pepper 20g butter 4 thick slices of sourdough, toasted/charred Method: Mix together the eggs, sparkling water, parmesan...