80ml Glucerna liquid
1x 425g can chickpeas, drained
1 teaspoon ground cumin
2 cloves crushed or finely chopped garlic
2 tablespoons of tahini paste (dehulled)
1 lemon, juiced
100ml extra virgin olive oil
Pinch of salt
½ cup water
Place the chickpeas, salt, cumin, tahini paste, garlic, lemon juice, water and Glucerna into a food processor and process until combined.
With the motor running drizzle in the extra virgin olive oil and process until smooth
You may need to add more water if it is too thick.
Place in a bowl and serve with cut up vegetables and fresh toasted bread.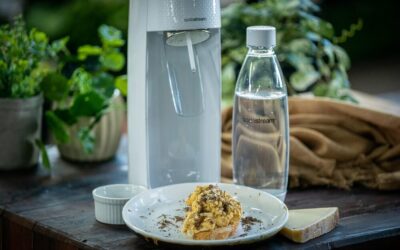 Ingredients: Serves 4 12 eggs, best quality you can afford 150ml sparkling water 2 tablespoons freshly grated parmesan Sea salt and freshly cracked pepper 20g butter 4 thick slices of sourdough, toasted/charred Method: Mix together the eggs, sparkling water, parmesan...