To prepare, place a sieve over a deep bowl and lay down a piece of muslin or cheesecloth.
You'll need the bowl to be deep enough to allow the whey to drain out of the yoghourt.
Place Jalna Greek Yoghourt into the cloth and wrap up to cover.
Place into the refrigerator for 12 hours or overnight.
Bite size
Quick bites
Snack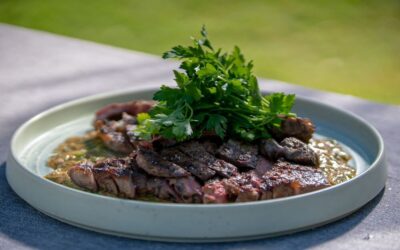 Ingredients: Serves: 2-4 2 x 250g T-bone or Rump steak Sea salt 2 Tbsp Olive oil 2 Tbsp Butter 1 brown onion, diced 2-3 cloves garlic, finely chopped 1 tsp dried chilli flakes 2 tsp dried mixed herbs 40 'twists' cracked black pepper 2 chicken stock cubes, crumbled 2-3...