Manchego Honey & Thyme
Elena Duggan
300g manchego cheese
100g honey
25g butter
1 bunch fresh thyme, leaves only
12 potato wafer crackers (or Homemade Seed Breads)
Heat butter and honey in a small saucepan with thyme leaves.
Divide manchego into 12 portions and place on a plate.
Pour honey, thyme mixture over the cheese before placing on crackers.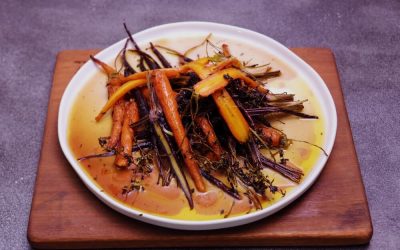 Join Elena Duggan as she creates her Honey Herbed Carrots recipe. Tune in to The Market kitchen each weekday on Channel 10.