250g Sunflower seeds
150g Flaxmeal
1 med spanish onion, peeled and quartered
100g Sundried tomatoes, dry/ no oil
50g Red Capsicum, deseeded
Up to 150g water
Preheat your oven to 100° Celsius, fan forced.
Place all ingredients except wyer into a high-speed food processor and blitz until thoroughly combined.
Gradually add water until a firm paste-like texture
In batches, place 'dough' between two sheets of wax paper and roll out evenly, to approx. 2-3mm thickness.
Once desired thickness is achieved, cut into even lengths and widths and place on a lined baking trays.
Perf the dough in the pan so it's easier to snap once baked.
Bake at 100° Celsius for approx. 3-4hours or until evenly golden. If you have a hot spot in your oven, rotate each 45minutes.
Remove from oven and allow thorough cooling and crisping before serving with desired toppings.
Waste Tips:
Breads can be stored in an airtight container for up to three weeks.
Heath and Lifestyle Notes:
Bulletproof friendly if you utilise mould free ingredients
Grain Free
Gluten Free
Refined Sugar Free
Sugar Free- Low Fructose
Dairy Free
Paleo Friendly
Ketogenic Friendly
Bulletproof Friendly
Vegetarian
Vegan
Pescatarian
Raw friendly option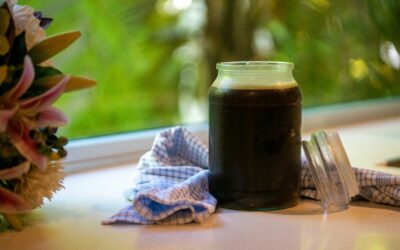 Ingredients: 2 cup caster sugar 2 cups soy sauce 1 cup shao-hsing wine 3L water 2 inch piece ginger 8 cloves garlic 6 spring onions, 5cm batons 8 star anise 8 coriander seeds 4 cinnamon quills 4 cloves 2 pork trotters Method: Place an even layer of sugar in a large...