Juice of 2 limes
2 ½ tablespoons sugar
2 tbsp Squid Brand fish sauce
2 birdseye red chilis, finely diced (add more or less for your preference of heat)
2 garlic cloves, finely diced
Mix all ingredients together until sugar has dissolved.
Make sure you taste the dipping sauce to see the balance of the flavours. Each ingredient can have a different flavour intensity so you may need to add more or less.
Note: the longer you leave the sauce, the more intense the flavours become.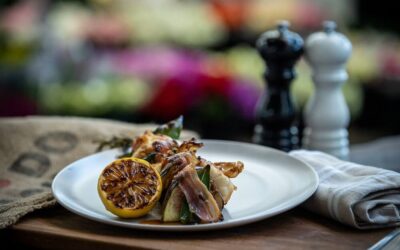 Ingredients: Serves 4 8 Moreton Bay bugs 200g thinly sliced dried pancetta 8 bay leaves 4 ripe figs, halved 2 tablespoons olive oil Juice of 1 lemon Method: Prepare your barbecue for direct grilling over a high heat. Prepare the bugs by removing the meat from the...