Red Curry Grilled Chicken
Chef Mod
Serves 2-3
2 tbsp Valcom Red Curry Paste
3 tbsp TCC Premium Coconut Milk
1 tbsp sugar
1 tsp Squid Brand Fish Sauce
400g chicken breast
1 cup salad leaves
For dipping sauce:
2 tbsp tamarind paste
1 1⁄2 tbsp Squid Brand Fish Sauce
1 1⁄2 tbsp sugar
2 tbsp water
1⁄2 tbsp dried chilli flakes
Combine TCC Premium Coconut Milk, Valcom Red Curry Paste, sugar and Squid Brand Fish Sauce in a large ceramic bowl. Add chicken breast, turning to coat each side and leave to marinate for 1 hour.
Heat a barbecue hotplate or chargrill pan on medium-high heat. Grill chicken breast for 3-4 mins each side or until cooked.
Slice chicken breast and place on a serving plate lined with salad leaves.
Mix all ingredients for dipping sauce until sugar dissolves. Serve sauce on the side.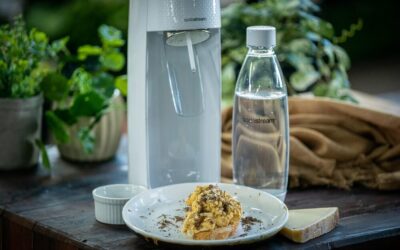 Ingredients: Serves 4 12 eggs, best quality you can afford 150ml sparkling water 2 tablespoons freshly grated parmesan Sea salt and freshly cracked pepper 20g butter 4 thick slices of sourdough, toasted/charred Method: Mix together the eggs, sparkling water, parmesan...