Slow Roasted Chicken
Kathy Tsaples
4 chicken Marylands or 6 chicken thighs (bone in)
1 tsp salt
1⁄4 tsp pepper
2 tsp sweet paprika
2 brown onions, quartered then sliced
1⁄2 kg frozen peas or 1 kg fresh peas
1 kg potatoes, peeled and quartered
1 kg ripe tomatoes, peeled, seeded and finely chopped; or 400 g canned chopped tomatoes
2 bay leaves
2 cloves of garlic (whole)
½ Litre of stock
Extra virgin olive oil
Toss chicken pieces in ¼  cup olive oil, salt,  pepper and 1 tsp sweet paprika
Seal the meat in a hot non-stick pan (skin side down first) and brown chicken pieces
After about 5 minutes once chicken has started browning, add the chopped onion and remaining paprika and cook over low heat for another 5 minutes, stirring occasionally until softened.
Turn  off and remove from heat
In a large baking tray, assemble potatoes, peas, tomatoes, bay leaves and garlic, and season again with a pinch of salt, pepper and a generous amount (about half a cup) of olive oil, before mixing all together
Add the chicken pieces and onion mix to the baking dish and arrange
Cover with chicken stock
Cover with baking paper and cook in oven for 40 minutes until the vegetables are tender and the sauce has reduced.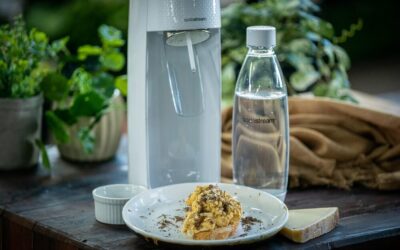 Ingredients: Serves 4 12 eggs, best quality you can afford 150ml sparkling water 2 tablespoons freshly grated parmesan Sea salt and freshly cracked pepper 20g butter 4 thick slices of sourdough, toasted/charred Method: Mix together the eggs, sparkling water, parmesan...