Thai Curry Paste
Elena Duggan
5 Coriander Seeds
5 Cumin Seeds
5 White Peppercorns
6 green bird's eye chilies
3 long green chilies
2 lemongrass stems
2 tbsp fresh galangal, chopped
10 Asian shallots
5 cloves of garlic
3 coriander roots
1 tsp fresh turmeric
6 kaffir lime leaves
1 tsp Shrimp paste
25g Stevia
1 lime, zest and juice of
50ml Coconut oil (as needed)
Alternatives:
Shrimp paste, salt or other salty product
Wrap shrimp paste in alfoil.
In a pan oven low heat, roast shrimp paste in the alfoil and seeds until fragrant.
Break up the seeds in a mortar and pestle
Place all dry ingredients into a high-powered food processor and blitz
add in lime juice and coconut oil until desired consistency is achieved. Adjust seasoning if necessary.
Reserve 150g for next step and freeze the rest in a sealed jar.
This recipe makes approximately 300 grams. Try this with our Thai Green Curry recipe!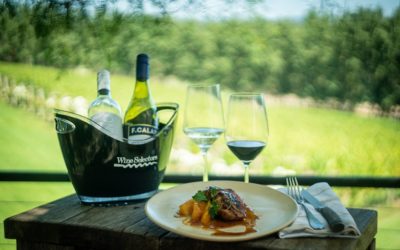 Ingredients: 4 duck breast 1 tablspoon brown sugar ½ tablespoon salt ¼ bunch thyme 1 tsp five spice butter garlic Sauce 1/3 cup sugar 1/3 cup fresh orange juice (from 1 to 2 oranges) segments of one orange 2 tablespoons white-wine vinegar 1/8 teaspoon salt 2 to 4...