Thai Style Pumpkin Soup
Khanh Ong
400g pumpkin cut into medium pieces
1⁄2 an onion chopped
3 shallots peeled and chopped
1 long red chilli chopped
5 kaffir lime leaves cut fine
2 cloves of garlic crushed
6 cm piece of ginger grated
4 cm piece of galangal grated
1 lime zest
3 coriander stalks chopped
3 cups of chicken stock
1 tbsp fish sauce
To Serve:
coconut cream
coriander leaves
sliced red chili
Place all the ingredients into a medium pot and simmer for 20-25 minutes until pumpkin is soft.
Remove 1⁄2 the stock and blend pumpkin with immersion blender
Add reserved stock until desired texture.
Set aside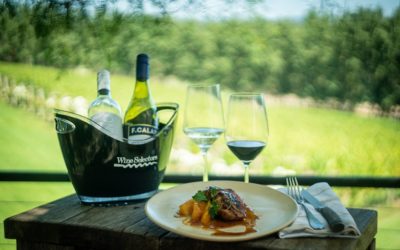 Ingredients: 4 duck breast 1 tablspoon brown sugar ½ tablespoon salt ¼ bunch thyme 1 tsp five spice butter garlic Sauce 1/3 cup sugar 1/3 cup fresh orange juice (from 1 to 2 oranges) segments of one orange 2 tablespoons white-wine vinegar 1/8 teaspoon salt 2 to 4...