Vegetable Spring Rolls
Chef Leslie
90g Cucumbers (shredded) 
75g Carrots (shredded) 
5g Black fungus (soaked and drained, shredded) 
6 tbsp Oil 
25g Bean vermicelli (soaked and drained) 
10 Spring roll wrappers
Seasoning Mix
2 tbsp Lee Kum Kee Panda Brand Oyster Sauce
1⁄2 tsp Lee Kum Kee Pure Sesame Oil
1 tbsp Water
1⁄2 tsp Sugar
1⁄4 tsp Corn starch
A pinch of ground white pepper
Batter
1 tbsp water mixed with 1 tbsp flour
Dipping Sauce
1 tbsp Mae Ploy
Sweet Chilli Sauce
Heat 1 tbsp oil in a pan and stir-fry cucumbers, carrots and black fungus. Add seasoning mix and softened vermicelli. Cook until heated through. Set aside to cool.
Then divide the cooked fillings into 10 portions and wrap with spring roll wrappers. Seal with flour batter.
Deep fry the spring rolls in heated 5 tbsp oil until golden brown. Drain.
Deep fry the spring rolls a second time for 1 min. Serve with dipping sauce.
Tip
Choose spring roll pastry that is made of wheat and square shape at around 20cm in length.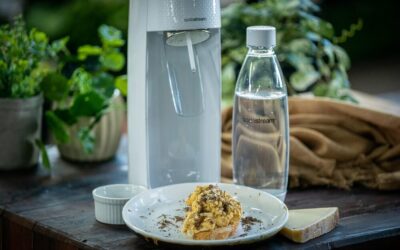 Ingredients: Serves 4 12 eggs, best quality you can afford 150ml sparkling water 2 tablespoons freshly grated parmesan Sea salt and freshly cracked pepper 20g butter 4 thick slices of sourdough, toasted/charred Method: Mix together the eggs, sparkling water, parmesan...