Vietnamese Vermicelli Bowl
Elena Duggan and Khanh Ong
Lemongrass chicken
200g chicken thigh fillets (skin on)
1 garlic clove minced
1 minced shallot
1 tbsp lime juice
1 tbsp fish sauce
2 tsp soy sauce
1 tbsp brown sugar
1 tbsp peanut oil
1 stalk of lemongrass finely chopped
1 red chilli chopped
pinch of salt
Vermicelli Bowl
100g cooked vermicelli noodles
1⁄2 a carrot julienned
1⁄2 a lebanese cucumber julienned
4 cos lettuce leaves
1⁄2 cup of bean sprouts
1⁄2 cup of shredded red cabbage
To Serve:
1 bunch of mint
1 bunch of coriander
1 bunch of vietnamese mint
1⁄2 cup of nuoc mam dressing
1 tbsp roasted peanuts
1⁄2 a red chilli sliced
1 cheek of lime
Lemongrass Chicken
Place all the ingredients in a ziploc bag and mix well and leave to marinate 30 minutes.
heat a large griddle pan on medium and place the pieces of chicken onto the pan after the excess marinate has dripped off. cook for 3-4 minutes each side and then rest for 5 minutes before slicing.
Bowl
place vermicelli, carrot, cucumber, lettuce, bean sprouts and cabbage into a bowl.
place sliced chicken into bowl and set aside
To Serve
scatter a handful of herbs over the bowl
dress with nuoc man
scatter peanuts and red chilli over
garnish with lime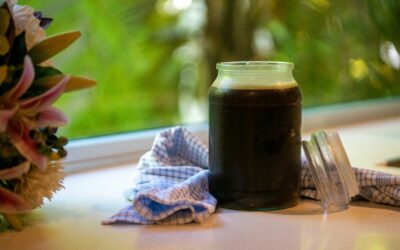 Ingredients: 2 cup caster sugar 2 cups soy sauce 1 cup shao-hsing wine 3L water 2 inch piece ginger 8 cloves garlic 6 spring onions, 5cm batons 8 star anise 8 coriander seeds 4 cinnamon quills 4 cloves 2 pork trotters Method: Place an even layer of sugar in a large...