Vodka, Raspberry and Lime Spritzer
Tobie Puttock
Serves two
1/2 cup very cold vodka
Juice of two limes
2 tablespoons sugar syrup
1/2 cup fresh raspberries
1/2 cup blueberries
Approx 500ml sparkling water
Ice
Bring together the vodka, lime juice, sugar syrup, raspberries, blueberries and sparkling water together in a mixing vessel and stir to combine.
Add ice into your serving glasses, pour the berry and vodka mixture over the ice and serve right away.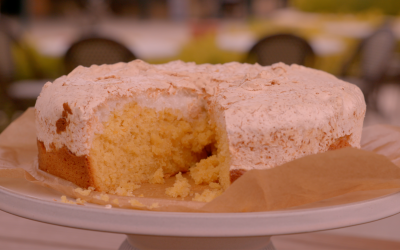 Ingredients:BASE 3 Egg Yolks 1/2 cup Caster Sugar 125g soft butter 2 cups Self-Raising flour 1 cup orange juice Vanilla   TOPPING 3 egg whites 1/2 cup caster sugar 1 cup desiccated coconut Method: Beat butter and sugar until creamy. Add yolks and vanilla. Fold in the...