Aussie Dukkah
Elena Duggan
150g Macadamia Nuts
100g Pistachio Nuts
100g Sesame Seeds
50g Coriander Seeds
15g Lemon Myrtle, ground
5g Native Pepperleaf, ground
10g Pink Salt
Leave out any nut, seed or herb you're not a personal fan of and just increase the ones you do like.
Dry toast over a low heat in a large, heavy based fry pan until fragrant, or approx. 20 minutes.
Allow cooling.
Blitz to a fine or medium crumb, be careful not to over blitz and form a paste.
Place in airtight jars to use as you please.
Notes
Hopefully there is zero waste from this, but if you don't think you're going to use all of your dukkah before it goes stale, why not consider creating a poultry stuffing using it as the base. Or including it in your bread dough for a bit of variety, then freeze your individual slices!
Store in an airtight container for up to a month
Bulletproof friendly if you utilise mould free ingredients!
Grain Free
Gluten Free
Refined Sugar Free
Sugar Free – Low Fructose
Dairy Free
Paleo Friendly
Ketogenic Friendly
BulletProof Friendly
Vegetarian
Vegan
Pescatarian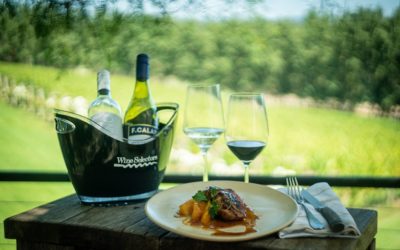 Ingredients: 4 duck breast 1 tablspoon brown sugar ½ tablespoon salt ¼ bunch thyme 1 tsp five spice butter garlic Sauce 1/3 cup sugar 1/3 cup fresh orange juice (from 1 to 2 oranges) segments of one orange 2 tablespoons white-wine vinegar 1/8 teaspoon salt 2 to 4...