400g Borlotti beans, drained and rinsed
400g Butter beans, drained and rinsed
200g Speck, skinned, finely diced
500g Passata
150g Water
1med Brown onion, finely diced
5 Garlic cloves, crushed
2 Bay leaves
10g Lemon zest
25g Paprika, sweet
25g Paprika, smoked
10g Oregano, dried (or fresh)
10g Marjoram, dried (or fresh)
50g Australian extra virgin olive oil
50g Butter
To Serve:
Optional
250g Pork sausage, cut into rounds
Dried beans can be used, soak overnight then rinse and place in pot
Substitute the dried herbs for fresh herbs
Place olive oil, butter, the onion and speck into a large heavy based casserole dish. Stir and fry until fragrant, onion is translucent and speck is starting to colour.
Add garlic, herbs and spices and toast for another five minutes.
Add all remaining ingredients and simmer for up to 15 minutes or until liquid has reduced slightly and flavours are fully infused.
Can be stored in an airtight container in fridge for three days.
Serve warm with eggs, spinach, with melted cheese or on toast.
Notes
Can be cooked with in a slow cooker with dried bean if desired – before you go to bed so you wake up to the aroma – yum.
Gluten free
Lactose free
Nut free
Vegetarian optional
Vegan optional
Low fructose/ low sugar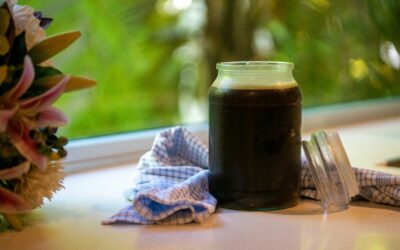 Ingredients: 2 cup caster sugar 2 cups soy sauce 1 cup shao-hsing wine 3L water 2 inch piece ginger 8 cloves garlic 6 spring onions, 5cm batons 8 star anise 8 coriander seeds 4 cinnamon quills 4 cloves 2 pork trotters Method: Place an even layer of sugar in a large...