Tandoori Grilled Chicken Tikka
Elena Duggan
250g Jalna Greek yoghurt
2med Lemon, juice and finely zested
2tbsp Garam masala
2tsp Kashmiri chili
2tsp Turmeric, ground
2tsp Sweet paprika, ground
2tsp finely grated fresh ginger
2tsp salt, or to taste
Optional
Thoroughly mix all marinade ingredients in an airtight container, preferably glass to prevent staining of other materials.
Add chicken and immerse in marinade. Refrigerate for a minimum 3hours, but overnight yields better results.
Grill chicken pieces indoors or barbecue outdoors over a high heat, cook until charred on the exterior and cooked all the way through on the interior – alternatively follow traditional tandoor practices if you have access.
Serve with minted yoghurt immediately or set aside as a protein rich lunch addition.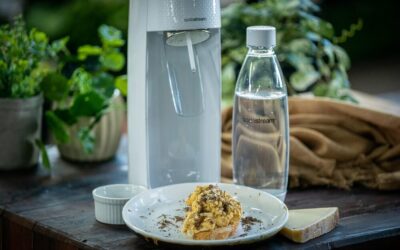 Ingredients: Serves 4 12 eggs, best quality you can afford 150ml sparkling water 2 tablespoons freshly grated parmesan Sea salt and freshly cracked pepper 20g butter 4 thick slices of sourdough, toasted/charred Method: Mix together the eggs, sparkling water, parmesan...