Chicken Yakiudon
Elena Duggan
300g Chicken breast, cut into strips
250g Cabbage, sliced
80g Carrots, cut into strips
100g Bean sprouts, wash under running water and drain
1 pack Hakubaku Organic Udon, cook as per pack instruction. Drain and set asideObento Tonkatsu Sauce, to taste
60g Spring Onion, cut into length
2 tbsp Vegetable oil
Garnish:
Kewpie Mayonnaise
Red Pickle Ginger
Green Aonori Flakes
Bonito Flake
Heat a pan with oil over medium heat. Stir fry in chicken, cabbage, carrots and bean sprouts until cooked through.
Add in Hakubaku Organic Udon followed by Obento Tonkatsu Sauce. Stir fry until all ingredients are well coated.
Add spring onions and quickly stir fry until the spring onion is mixed in.
Plate the dish and garnish.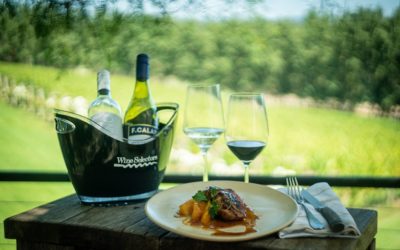 Ingredients: 4 duck breast 1 tablspoon brown sugar ½ tablespoon salt ¼ bunch thyme 1 tsp five spice butter garlic Sauce 1/3 cup sugar 1/3 cup fresh orange juice (from 1 to 2 oranges) segments of one orange 2 tablespoons white-wine vinegar 1/8 teaspoon salt 2 to 4...