Deep Fried Prawns
Chef Kinsan
6 pcs Prawn, unshelled and deveined
2 stalks Chrysanthemum leaf, washed
Vegetable oil
Batter
100g Obento Tempura Batter Mix + extra aside
170g Soda water
Dipping Sauce
30ml Obento Japanese Soy Sauce
30ml Obento Mirin Seasoning
120ml Instant Dashi stock
Extra flavour for dipping sauce
Grated radish, as needed
Grated old ginger, as needed
Straighten the prawn with a sharp knife. Slice a slit along the stomach lengthways. Place on chopping board, stomach side down and using your fingers, press the back to snap the back muscle and stretch the prawn straight.
Combine batter mixture ingredients and mix well.
Combine dipping sauce ingredients in a pot and bring to boil. Add in extra flavour for dipping sauce if preferred.
Heat vegetable oil to 175°C in a deep-frying pan.
Lightly coat the prawn with extra Obento Tempura Batter Mix, then dunk in the batter till well coated. Straight fry in the heated oil until cooked through and drain excess oil.
Repeat the process for the rest of the ingredients. Serve with dipping sauce.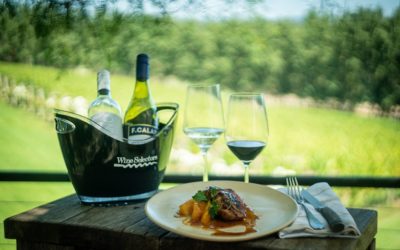 Ingredients: 4 duck breast 1 tablspoon brown sugar ½ tablespoon salt ¼ bunch thyme 1 tsp five spice butter garlic Sauce 1/3 cup sugar 1/3 cup fresh orange juice (from 1 to 2 oranges) segments of one orange 2 tablespoons white-wine vinegar 1/8 teaspoon salt 2 to 4...