Lamb Vermicelli Salad
Khanh Ong
120g cooked vermicelli
50g bean sprouts
1⁄2 a lebanese cucumber julienned
1 small carrot julienned
1⁄4 cup of packed coriander leaves
1⁄4 cup of packed vietnamese mint leaves
1⁄4 cup of packed mint leaves
200g leftover lamb roast
1⁄2 tsp sesame oil
To Serve:
1 tbsp crushed roasted peanuts
1 tsp fried shallots
1⁄4 cup of nuoc mam sauce
1⁄2 tsp sesame seeds
Combine all the ingredients besides lamb and sesame oil, and mix well.
Place into a serving bowl.
Reheat the lamb in a pan with sesame oil for 1-2 minutes.
Place into the side of serving bowl.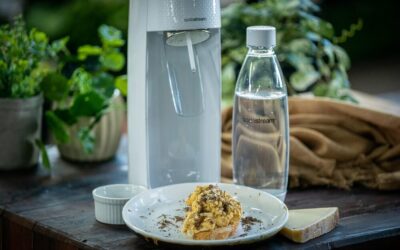 Ingredients: Serves 4 12 eggs, best quality you can afford 150ml sparkling water 2 tablespoons freshly grated parmesan Sea salt and freshly cracked pepper 20g butter 4 thick slices of sourdough, toasted/charred Method: Mix together the eggs, sparkling water, parmesan...